Children's Church Hour ...

Children are a gift from God. They are given to parents, and it is the responsibility of parents to give their children back to the Lord. Giving a child to God involves the surrender of the parents' will to the will of God. Secondly, it involves training from the Bible on a regular basis. This is where the Children's Church Hour of Hinton Baptist Church steps in. While nothing can or should take the place of the godly influence of a parent(s) in the life of a child, Hinton Baptist Church seeks to encourage and guide the spiritual development of children that attend the services. 
The Children's Church Hour is structured to engage children, ages 4 through 10, in learning Scriptural truths.
The following is a sample of the program schedule each week; simple Bible lessons, fun and active songs, crafts, game time, and snacks. Children will be challenged and guided in learning to develop a personal relationship with Jesus Christ.
We must listen to the words of Christ when thinking about the next generation. "Suffer little children, and forbid them not, to come unto me: for of such is the kingdom of heaven" (Matthew 19:14).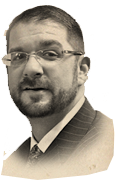 The thriving community of Hinton, Alberta is located in the foothills of the Canadian Rockies. Hinton Baptist Church is a group of believers dedicated to following the Lord Jesus Christ and living out our faith in Him on a daily basis. Please feel free to contact us if we can be of any assistance.

No events have been created.

---