Keep Yourselves In The Love Of God 
"Keep yourselves in the love of God, looking for the mercy of our Lord Jesus Christ unto eternal life."                                                                                                        Jude 21 
The half-brother of Jesus Christ penned the leter that bears his name over two thousand years ago. The instruction given therein is as relevant today as it was then. Jude wrote, under the inspiration of the Holy Spirit of God, in a day of apostasy (abandoment of truths once believed). He wrote, warning against those that had "crept in unawares" ... those that had infiltrated the flock(s) of God and were "denying the only Lord God, and our Lord Jesus Christ"! Jude's clarion call, in the midst of the ungodliness, was to "earnestly contend for the faith which was once delievered unto the saints".
Build for the cause of Jesus Christ ... Battle for truth and righteousness ... DO NOT cave in amidst the flow of compromise and convenience ... stand firm upon biblical doctrine that has been settled in Heaven (Psalm 119:89) and handed down through the generations. Yes! Yes! Every true-hearted child of God echos the cry of the New Testament writer.
For this reason, so as they might "earnestly conted for the faith", Jude reminds the faithful to keep themselves in the love of God. He DID NOT say for believers to keep themsleves in such a state so God will or may love them. He never suggested that they compel or coerce the Lord into loving them. Why? God is love (1 John 4:7-10)! God will love! He can do nothing else ... He loves unconditionally, He loves the unlovely and the ungodly (Romans 5:6-8). Jude declares that believers, then and now, are to stay close to the Lord ... stay in fellowship with Him ... "walk in the light, as He is in the light" (1 John 1:7). DO NOT go into the far country (Luke 15:13). DO NOT tarry in Jerusalem (2 Samuel 11:1). DO NOT sleep in the garden (Matthew 26:40). "Keep yourselves in the love of God".
Dear friend, you and I, must stay close to God. The way has been made clear to His throne. Christ is the way! Christ is the embodiment of God's love. He alone is the way we keep ourselves in the love of God. Make your effort and re-double your effort to have sweet communion with Christ!
Pastor Shane Davis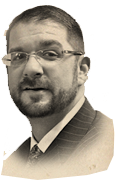 The thriving community of Hinton, Alberta is located in the foothills of the Canadian Rockies. Hinton Baptist Church is a group of believers dedicated to following the Lord Jesus Christ and living out our faith in Him on a daily basis. Please feel free to contact us if we can be of any assistance.

No events have been created.

---