A Declaration of Those Things Which are
Most Surely Believed ...

1. We believe the Bible is God's Word. We believe in the verbal and plenary inspiration of the original texts (Masoretic text of the Old Testament and Textus Receptus of the New Testament) and that God has preserved His Word unto every generation (2 Tim. 3:16, Ps. 12:6,7). The King James Bible is the sole authority of religious belief and teaching for all English speaking peoples of the world.
2. We believe in the one true God. We believe He is manifested in the Trinity; God the Father, God the Son, and God the Holy Spirit (2 Cor. 13:14). They are co-equal and co-eternal in power, being, and perfections.
3. We believe in the Lord Jesus Christ. We believe He is the eternal Son of God (John 1:14), that He was born of the virgin Mary without ceasing to be the eternal Son of God (Luke 1:35), that He redeemed mankind through His death on the cross (Rom. 5:6-10), that He physically arose from the grave (Luke 24:1-9), that He is now our Intercessor at the right hand of God (Romans 8:34), and that He will visibly return, in a pre-tribulation, pre-millennial  rapture of  His Church (l Thess. 4:13-18, Titus 2:13).
4. We believe in the Holy Spirit of God. We believe He is that part of the Trinity who reproves the world of sin, righteousness, and judgement to come (John 16:8-11), and that He is the worker of regeneration, baptizing all believers into the Body of Christ (1 Cor. 12:12-14).
5. We believe that man was created by God. We believe that mankind was made in the likeness of God (Gen. 1:26), that he was alienated from God through the fall of Adam (Rom. 5:14, 19), and that he is totally unable to remedy this lost condition (Rom. 3:23).
6. We believe in the eternalness of the soul of mankind. We believe the souls of the saved are glorified forever with the Lord in eternal life (John 11:25-26) and that the souls of the unsaved are conscious of judgement and everlasting punishment (Rev. 20:12-15).
7. We believe in the salvation of a man's soul. We believe this salvation is by grace through faith (Eph. 2: 8-9) and that mankind is justified in the sight of God only through faith in the shed blood of Jesus Christ (1 Pt. 1:18-21).
8. We believe in the Church. We believe that the Church is made up of all true believers of this present time (1 Cor. 12:12-14, Eph. 1:23, 5:25, Col. 1:19-22) and they are all part of the heavenly Body of Christ. We believe the Body of Christ is never visible or collective on this earth only heavenly or spiritual. We believe that churches (visible and self-governing) on this earth are made up of baptized believers voluntarily joining themselves together to carry out the Great Commission. We recognize the ordinances of baptism by immersion in water and the Lord's Supper as Scriptural means of visible testimony for local churches of this present age (Matt. 28:19-20, Acts 2:41-42, 1 Cor. 11:23-26)
9. We believe in separation of the believer from this present world. We believe that all the saved should live in such a manner as not to bring reproach upon their Saviour. We believe that separation from all religious apostasy, all worldly sinfulness, and associations is commanded by God (2 Tim. 3:1-5, Rom. 12:1-2, 1 John 2:15-17, 2 Cor. 6:14-7:1).
* This declaration is non-exhaustive and may, therefore, be added to from the Holy Scriptures.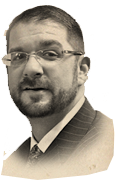 The thriving community of Hinton, Alberta is located in the foothills of the Canadian Rockies. Hinton Baptist Church is a group of believers dedicated to following the Lord Jesus Christ and living out our faith in Him on a daily basis. Please feel free to contact us if we can be of any assistance.