A Minute is One Sixtieth of an Hour, a Moment, or an Official Record ...
The "Ministry Minutes" section of our website will be just that; short up-dates that record the happenings in and of the Hinton Baptist Church.
January 4, 2021
SUMMER 2020 ~ Many were and have been affected by the government lock-downs and restrictions during the COVID-19 pandemic. Hinton Baptist Church was no exception. Whether we agreed or not, the town closed the building in which we rented space for the church services, and for the first time in almost 13 years we had no place to meet. It was decided to commit the need to God's care and guidance, purchase a 20'x40' tent, and continue to hold Sunday services in the parking lot until the tent was erected on the East River Rd. property.  
We thank the LORD for answering prayer! He provided a permanent meeting location in only three weeks' time. The building is located less than a kilometer from our previous location. No longer would the church have to worship the Lord while "putting up with" magic shows, business parties, weddings, etc. The Lord is good all the time! The building does need work; the vast majority of which is cosmetic. Little by little, as funds allow, we will paint, remodel, build, and beautify the meeting place of the Hinton Baptist Church to the glory of God!  
FALL 2020 ~ As the days shortened and the leaves began to turn a golden yellow, the church families gathered at the East River Rd. property for an "End of Summer" picnic. It was a good time for all that attended. In the late fall and early winter months the cases of the virus began to rise in Hinton, as well as across most all of Alberta. This led to tighter restrictions and more pressing mandates from both local and provincial governments. Once again, we found ourselves coming before the throne of Almighty God seeking His guidance in decisions concerning how, when, and how many of the church would meet at any given time.
PRAISE the LORD for His help! We will serve God with a clean heart through the cleansing blood of Jesus Christ; We will serve God with a clear conscience, not being dictated to or lorded over by any individual or group. Restrictions have varied from province to province ... some churches completely closed; others allowed to meet with very limited attendance. Currently, we have a province-wide restriction for places of worship set at 15% of the fire code building capacity. The Alberta government has determined it is "safe" for 20 individuals, plus staff, to worship the Lord in our building. Personally, I was unaware of just how much staff is necessary to conduct regularly scheduled services in a Baptist church!
PRAYER REQUEST ~ Pursuing God ... government restrictions (and fear) have served to thin the ranks a bit. Please pray that those who have remained obedient to God's mandates, will follow hard after Him. Paul pressed toward the mark ... David panted and thirsted ... May we pursue God. Wisdom, Discernment, Grace ... How do we remain good citizens, and yet serve the Lord with a clean heart and clear conscience? Do we begin to explore ideas that are a reality for believers in other countries around the world by going "underground"? How to combat the miasma of fear and uncertainity, driven by media, that arrests the hearts and minds of so many. Faith ... To keep our eyes upon the Lamb of God. Even so come, Lord Jesus.
April 23, 2020
March ~ COVID-19 Pandemic ... There is not an individual on the face of the earth that has not been impacted by the pandemic. Governments and health organizations have scrambled in implementing "safe" protocol and public awareness in order to keep medical systems from being overwhelmed. Our hearts and prayers go out to those that have been brought to grips with the reality of how frail this earthly life is. Due to the virus, Hinton Baptist Church has found itself in the same situation as other churches across Canada and throughout the world. The town building in which we have services has been closed. We have been "stretched" by the Lord, not circumstances, learning how to broadcast the services via Facebook. Because of this "stretching", I am confident the reach of the Gospel of Christ has been and will be extended!
April ~ Spring Weather & Social Distancing ... Praise the Lord for bringing us through another Canadian winter, which was not nearly as long or cold as last year! Without a doubt, spring is my favorite time of the year. It reminds me of REVIVAL. O! how my heart longs for God's people to be awakened, and His Spirit to move upon His flock in advancement of the Gospel. We praise Him for the opportunity to distribute Gospel tracts to every residential mailing address in Hinton, Bruel, Cadomin, and Robb. Our dear friends at Victory Baptist Church in Sherwood Park, AB were very instrumental in helping in this endeavor. Because we have found individuals to be reluctant to accept or receive anything that has been in personal contact with another person, it was decided to mail the tracts. We thank God for His supply in meeting the cost of printing and mailing the tracts. God is Good!
Prayer Requests ... 1.) Health & Safety ... for our family and church family. I am currently taking an immune suppressant medication to combat Psoriatic Arthritis and Ankylosing Spondylitis.                                2.) Encouragement ... frankly, it is difficult to preach to an iPhone; not knowing who is actually "tuned in" (watching and NOT distracted) to the livestream services. The Holy Spirit has reminded me numerous times, "I will build my church". Thank God He is in control of all things at all times! 3.) Faithfulness ... in the people of God to the precepts of God, in the tithes and offerings of Hinton Baptist Church, and in how to reach individuals and families that are more "distant" than usual. 4.) Harvest ... 3,000 Gospel tracts have been delivered. He has promised His Word would not return void, but would accomplish what He sends it forth to do! 5.) REVIVAL ... from the pastor to the pew, from the church to the community, from the throne of God in Heaven to the hearts of people; for the Lord Jesus Christ's sake!
February 3, 2020
December 2019 ~ The Christmas season passed in a simplicity and quietness that was refreshing. The church dinner, on the 8th, was delicious as always. There is a fellowship like no other that people share when food is involved. The 24th found a good number of folks attending the Candlelight Service. This is the twelfth Christmas Eve service and while the attendance has been sporadic over the years (sickness or holiday travel) the spirit of worship and adoration of Christ has continually grown. Christmas is the most wonderful time of the year.
January 2020 ~ Children and Adult Choir ... Others may have different names for groups that sing (any group that has more than 4 participating) but, at Hinton Baptist Church we call 'em choirs. I have been greatly encouraged to see enthusiasm in folks that I did not expect to see. The children's choir has sang a time or two already ... the first adult choir special will be the last Sunday of February. Discipleship ... Two weeks ago, Thursday night discipleship began with a most precious husband and wife. Both were baptized in August last year and have been drinking in everything possible from the Word of God! To see this young couple eager to learn more about Jesus Christ is amazing. Pray that they may continue in the things they are learning. Stewardship ... I felt pressed of the Lord to begin a series of Sunday messages on managing God's stuff. Every child of God is responsible to use every resource He has given to us for His glory and honor. Please pray for the flock in Hinton to be good and faithful stewards of God's stuff. 
February 2020 ~ Chill-Out! ... Victory Baptist Church in Sherwood Park, Ab will once again be hosting a winter camp for teens (Feb. 20-22). We look forward to the preaching and teaching from God's Word and fellowship with like-minded believers. Help us pray that our teens will hear and heed what the Lord says during this time. May I also ask each to consider joining our church on Feb. 26th in a day of voluntary fasting and prayer. Even amidst the blessings and goodnesses of Christ there remains a prevailing spirit of apathy towards the things of God. Please join with us, seeking the Lord to shake us if necessary to our heats core for REVIVAL ... the heavenly presence of CHRIST.
December 6, 2019
 September ~Families almost always settle into a more predictable routine at the start of fall and with that the Lord has given an increase in the Children's Sunday School class. We know the number of individuals attending a church (young or old) is not an indicator of spiritual "growth" or "health". Yet, we are truly grateful for the opportunity to impact as many as possible with the gospel of Christ. The Lord Himself said, "Suffer the little children to come unto me, and forbid them not: for such is the kingdom of God" (Mark 10:14). Pray for us, to influence the younger for Christ BEFORE greater temptations/struggles enter into life. 
 Also, our ladies had a wonderful time attending a special service held by a church of like faith in Edmonton. The drive to the closest church of like faith is 3 hours one-way … so the ladies made a two-day event out of the trip, and enjoyed the first day shopping and fellowshipping before the teaching and testimonies of the second day. 
 As you may remember from our last up-date, the Lord blessed the close of August with a wonderful baptismal service. I am pleased to say and see the continued growth and hunger for spiritual things in ALL four that were baptized! No day is without trials, but God gives grace to the humble (James 4:6) … please pray that these new believers will walk humbly before the Lord and continue growing in Him.
October ~Surrounded by the beauty of fall in the foothills of the Canadian Rockies, the Hinton Baptist Church undertook a fall festival. Good fellowship, good fun in games/crafts, good chili and fixin's, good hymn singing, and good Bible preaching were the agenda for the afternoon. 
Preaching the Word of God, line upon line, precept upon precept has been the touchstone of Hinton Baptist Church from the start. Sunday evenings have found the flock learning from and feeding through the book of Jude … and the book of Romans during the mid-week Bible study. The Bible clearly teaches "For whatsoever things were written aforetime were written for our learning, that we through patience and comfort of the scriptures might have hope" (Romans 15:4). Believers, the world over, need patience, comfort, and hope; and these only come from God's Word. Pray for the continued preaching and teaching of Holy Writ. 
The last Wednesday of October was observed with voluntary fasting and prayer by the church family. There is no mistake about it, we need His presence in our lives … His touch in our homes … His strength in His church. Please join us in fasting and praying for REVIVAL.
November ~For the first time in seventeen years my wife and I had the opportunity to spend a week … ALONE! We love our children and thank God for them. They are tremendous blessings in our personal lives, as well as in the ministry. However, I must say the time away and the time alone with my dear wife was so very needful. Though our older children are very able to maintain the "daily schedule", we had a friend come stay with them while we were away. It was also a great blessing to have Bro. Paul Harness right at hand to fill the pulpit and care for the church in my absence. 
 August 30, 2019
The summer season has come and gone here in the foothills region of Alberta. Our weather seemed to be unseasonably wet and cool this year, but we thank the Lord for the beauty of green grass, plentiful wildflowers, and "zero" threat of wildfires (at least in the central foothills location). With long daylight hours and mild temperatures, it's hard to remember only six months ago we were in the icy grip of -30C!

JUNE ~ Breaking News … a staple in local economy announces shutdown. A local, metallurgical coal mine will be stopping production in mid-2020. The mine has been a major employer in the town of Hinton for 50 years (over 340 local employees). You may ask, "What is the big deal?" Well, anyone that lives in a small, isolated town that heavily relies upon natural resources for economic stability understands the big deal. Employees will be transferred to other mines the company owns, thus entire families will relocate and/or families will be separated as some stay and long-range commute … others will lose their jobs. Pray for Hinton Baptist Church, as two of our families will be directly affected by the closing. Decisions will be made in the next months that will impact His flock here.

JULY ~ Help Arrives … faithful couple moves to town. The Lord is so wonderfully good to us ALL the time, yet there are times when the windows of Heaven are opened and blessings pour forth! Paul and Ali Harness safely arrived in Hinton shortly after the first of July. Housing was secured and employment was found almost immediately. They have proven to be an asset to the ministry already … song leading, special music, youth activities, door knocking, treasurer, and some preaching (Bro. Paul only!). As they seek to follow the Lord, I am certain they will continue to be invaluable. May I ask you to pray in two specific ways? 1.) That I will learn how to have a "fellowlabourer" in the ministry. Quite honestly, after 11 years it is difficult to turn loose, however, opportunity abounds as many hands make a light work! 2.) That my "assistant" will learn how to assist. I am fully confident in their training and heart's desire to magnify Christ, yet there must be a learning how to be an extension of the pastor's reach and vision (I had to learn this many years ago at Victory Baptist in Sherwood Park, AB).

AUGUST ~ Blessings Abound … youth conference and baptism. For the second year, we had the privilege of traveling to the youth conference at Faith's Door Baptist Church in West Kelowna, BC. The preaching challenged our young people! The Lord worked in a very special way, with one of our young men surrendering his life to the ministry in whatever way the Lord will direct him. Plans are already in the making for next year's conference. Once again, the waters at Gregg Lake were stirred as four precious souls followed the clear commands of Scripture and the example of Christ in baptism. Two Filipino brothers (see Spring 2019 up-date), and a husband and wife were buried with Christ by immersion in the likeness of His death … and raised to walk in newness of His resurrected life! Amen and Amen! Please help us pray for continued growth and obedience in these souls and others.

Thank you for the faithful prayers and financial aid. Your efforts make His work easier. All For Christ!
 April 26, 2019
As I write this letter from our mountain home, the snow has recently melted after two, deep May snowfalls, dandelions are starting to poke their heads above ground, and leaves budding on the trees bring us hope of the warm days ahead. The Lord is good to lead us into a new season, after such a long, cold winter. There is much excitement as we look forward to spring and summer days including...Thursday evening door-knocking, Pastor's Conference in British Columbia, church picnics, Pastor's Wives retreat, singing group from Wisconsin traveling through, and Family Camp in July. May these months find us busy serving our Lord!
February... started with the Davis family preparing for a visit to the deep South. The stay was extended a little longer due to sickness; however, we were glad to soak in the sun and have a few more days with those we love. Hinton Baptist Church was thankful to have Pastor Dave Harness fill the pulpit during our absence. He drove out each week, and gave of his time and energy for the Lord's work. We are truly grateful for him, his influence, and the days we were allowed to spend with family.
Toward the end of March... Shane was able to travel three hours, with six young people from our church, to a Youth Rally hosted by True Life Baptist Church in Edmonton. The following Sunday, two Filipino brothers came forward for salvation during the morning invitation! They moved to Hinton a little over a year ago, speaking very little English, and it has been encouraging to watch as "faith cometh by hearing, and hearing by the Word of God". We are praying that God will continue to do a work in their hearts, and other youth will see their need of the Saviour!
April... brought encouraging news for Hinton Baptist Church! We have been praying that the Lord would send a helper(s) to the ministry here for many years. Paul and Ali Harness, both graduates of Canadian Baptist Bible College, will be moving here in July to assist in the work. Please pray for the Lord to meet their needs financially, as they are moving from Ontario, as well as the housing and job needs that the move will necessitate. This is a move of faith, and we know that our faithful God will meet each and every need. Please also pray for Shane, as he adjusts to having help, after ten years of doing much of the work alone. Our hearts are full, and so excited to have this young couple coming alongside!
We are so very thankful for your continued support over the years...may the fruit "abound to your account"!
January 29, 2019
          November 2018 found Hinton Baptist Church doubling in attendance, all in one Sunday; as several, large families of workers are living in town only for the winter.  It has been a bit tight in our little "auditorium" room, and most Sundays we must bring in extra chairs, with small children sitting on laps.  This is an accurate representation of the transient nature of the town in which we live. Many oil, lumber, or natural gas workers move to our town for a few months, or perhaps a few years of work … and then leave as the job leaves. We are praying that the Lord will guide us in being a spiritual help and encouragement to them "for a season". 
            December 2018 was a wonderful, busy month at Hinton Baptist Church!  The middle of the month found us at the senior's care centre; sharing treats, cards, and the gospel message with our elderly friends who are often forgotten. The joy on their faces was a blessing to the folks that attended! As a larger number of young people have been attending the services, a youth fellowship night was planned … games, food, and message from God's Word were enjoyed the week before Christmas by eight teens.  Our family had the privilege of opening our home for an afternoon of cookies and coffee; a few were able to drop by and enjoy the sweets and evening visit. Christmas Eve found the church gathering together for our 11thCandle Light service and time of fellowship.  It was a full house with visitors!  The children, dressed in the costumes of Mary, Joseph, an Angel and the Shepherds sang "O Come Little Children".  They were a blessing, and had worked hard learning this special music to sing for the Lord.  A dear group of Pilipino men signed up to sing, and practiced in-between work schedules…what an encouragement to hear and see them participate in the work of the Lord. There were several others that play/sang, taking part in the service.  It is the most participation of God's people in a Christmas Eve service to date!  
            January 2019 continues on with short days, and cold temperature here in the Rockies. The theme at Hinton Baptist Church for the year is "Each One Win One, Each One Bring One, Each One Reach One, Each One Teach One". Lord willing, each calendar quarter we will be emphasizing one of these areas and earnestly applying biblical truths to reach the lost in Hinton, AB. Pray for the flock of God here to allow Christ to fill them and use them for His glory.
God Bless. Thank you for your paryers and continued support
November 10, 2018
Up-Dates to the Home Page and Ministry Minutes Page.
Fall has rolled away and the first nips of winter can be felt ... short daylight hours, a cold bite in the air, and snow! Tomorrow, 11/11 is Remembrance Day in Canada and the other Commonwealth Nations (Veterans Day in the U.S.A.). It is a time set aside to "remember" those men and women that have given their time, energies, and lives in the armed forces to defend the freedoms and liberties of others. May God help us to always remember The One whom gave Himself to purchase, for all mankind, eternal freedom and liberty from sin, death, and the grave!
1. National Pastor's Conference ... each September the independent Baptist pastor's gather for a national conference. Different churches hold the conference each year with different emphasis and themes. Over the years I have been blessed to attend several of these meetings and have always found them to be a wonderful time of fellowship, encouragement, and conviction. This year's National Conference was held at the Prince Albert Baptist Church in Prince Albert, Sask. (September 17-18). I was deeply humbled when asked by the host pastor (Dave Webster) if I would consider preaching one of the Monday evening messages. after much prayer I agreed. The message the Lord gave me was from 1 Kings 18:43 "Go Again". Pray for the men that faithfully serve the Heavenly Father in Canada ... no matter what the request, no matter what the immediate results, that each pastor and servant of God would simple go again and again and again ... faithful until He calls us home!
2. 10th Anniversary ! ... Wow! can it be true ... Hinton Baptist Church celebrated it's ten year anniversary the last Sunday of September. What a wonderful time the Lord gave His flock. The Children's Sunday School had a special presentation for me ... there was a picture montage of the past decade ... and a delicious anniversary meal! The church families laughed, and fellowshipped, each enjoying the day. I could not but feel overwhelmed by God goodness and grace in the past ten years. We have seen many come and many go ... a number saved and baptized ... some have joined the church in membership ... by God's good grace lives have been touched! How truly wonderful to be part of God's work where there was none for many years. It is an honour to serve our King!
3. Q & A ... Wednesday evenings have found the bible studies centered around questions the folks have from their Bible reading or daily life. I have collected a number of these questions and prayerfully consider bringing the answer from God's Word on a given Wednesday evening.
"What happenes to the saved and the lost after life ceases on earth?"
"What's wrong with Contemporary Christian Music?" (or prehaps better, ... is there anything right about it)
"Can a believer play sports can honour God at the same time?"
On and on the questions have gone ... I believe the Scriptures are the final authority in our living and practicing of faith. Several of the believers have been challenged and encouraged in the answers. It has been a personal blessing to see them taking notes and asking questions during the studies. One can see the Lord gaining in their lives. Pray for the consistent teaching of the Word and the consistent heeding of the Word.
Thank you for the support and prayers over the years. This past decade could not have happened for His glory and praise except many had sacrificed on our behalf. Pray for growth in His flock here ... spiritual, numerical, financial growth. In all things that Christ may be glorified. God Bless You! 
September 4, 2018
Up-Dates to the Home Page and Ministry Minutes Page.
What a joy to serve the LORD in one of the most beautiful places in the wolrd! The morning and evening temperatures are much cooler and some of the poplar trees are beginning to turn off yellow. It is hard to believe the Spring/Summer has passed so quickly and everyone is starting to settle in for the Fall routine. I trust the Lord will find each of His children faithfully serving Him in whatever the next months bring to pass.
1. Bible Conference ... June 2 -3. Four services in two days with emphasis directly on God's Word. The meeting was a great encouragement to all that attended. In the day we live there seems to be no sure foundation on which people build their lives, homes, marriages ... everything is in constant fluctuation. Yet, the Word of God liveth and abideth for ever (1 Pt. 1:23). The Scriptures must be our sole authority in faith and practice. This was the exact message delivered to the flock making up Hinton Baptist Church. Stand on the old Book! We need nothing different. It was a wonderful blessing to see an entire family (7 individuals) each have new bibles in their hands for church time just a few weeks later!
2. Visits from Family ... We love serving the LORD in Hinton, Alberta. We have made some wonderful friends and I pray we have impacted many of them for good and for God. However, in an earthly setting nothing can compare to spending time with family! My dad was able to come up in the late Spring. As the years pass I am greatly appreciative of every chance to spend a little time with my dad. His trip was just that ... a little time ... and almost as quickly as he arrived it was time to leave. Then, just a few weeks ago, my in-laws pulled in the drieway and the visiting began again. Wonderful food, laughing, and several projects were taken care of during their stay. Yes, almost as quickly as they arrived it was time to leave. The wonders and glory of Heaven are beyond our understanding but, one thing I am looking forward to (Christ Jesus is first) is the wonderful truth there will be no good-byes in Heaven!
3. Gospel Outreach ... Knocking on doors, handing out John and Romans Scripture booklets, hanging church information on doorknobs up and down the streets around town; each Thursday evening and as opportunities arise throughout the week the simple Truth is given. The Lord did not tell us how big the harvest would be ... only "Lift up your eyes, and look on the fields; for they are white already to harvest" (John 4:35). There is a someone that will listen to the good news of Jesus Christ! May God help us to remain steadfast in sharing that good news with every someone. 
4. Youth Conference ... August 23-25. Three young people from Hinton Baptist and myself had the privilege of attending the Youth Conference of Faith's Door Baptist Church in West Kelowna, B.C. Eighteen teens registered (6 different churches) for the conference. The games and activities were a blast! The fellowship among the pastors that attended/chaperoned was encouraging. The perception of "I'm not the only one trying to live for God" that some of the teens came away with was certainly beneficial. The preaching was straight down the line ... biblical! convicting! applicable! In short, this was a very good experience for those that went. Please, help us pray that other adults in our church will see the wonderful benefits and be willing to chaperone for future youth meetings.
God Bless. Thank you for your paryers and continued support throughout the years.
March 5, 2018
Up-Dates to the Home Page and Ministry Minutes Page.
It has been a long winter! Although we have had considerably less snow this year than last, it has definitely been colder. Perhaps, the skies have been a little cloudier this winter; perhaps, the cold has settled a little deeper in my bones; perhaps, the daylight hours have seemed a little shorter this season ... but, it has been a long winter. 
I would very much like to write, if I could, and say the attendance has doubled at Hinton Baptist Church. It would be a great joy, if I could, to pen and tell how God has visited His flock in Hinton, Alberta in a mighty, sweeping revival. What thrill it would be, if I could, correspond the news of the baptismal waters continually stirred service after service. But, alas, these are not so ... it has been a long winter.
And yet, stopping and looking back over the last four or five months I realize, perhaps, by God's grace and His unmerited blessing, He has helped us do and be that which is most important. What, you ask, is this most important thing? "Moreover it is required in stewards, that a man be found faithful" (1 Corinthians 4:2). I will not tout the steadfastness of the Davis family. That can be left for others to do; if they wish ... I will only say, though it has been a long winter every Sunday morning, Sunday evening, and Wednesday evening the eternal Word of God has been preached and taught unto His flock in Hinton ... Children have been taught the great foundational truths of Scripture ... Special visits have been made and simple, biblical answers have been given to the questions posed by those whose hearts have been touched by the Truth ... As opportunities have come, the Gospel has been given out, the seed sown ... Every Wednesday evening the flock has sought the Father's will and prayed as a collective body.
An inspirational writer of the early 1900's stated - "It is not the straining for great things that is most effective; it is the doing of the little things, the common duties, a little better and better - the constant improving - that tells." Pray for us. Pray the Lord Jesus Christ will help the Davis family and the families comprising Hinton Baptist Church to do the "little things, the common duties, a little better and better"! Mr. D.L. Moody said, "The world does not need men that are great in it's eyes ... just true and honest persons, doing their best day in and day out, whom the Lord can use." Please pray that we may do our best day in and day out ... that the Lord will be able to use us ... that by His estimation we may be found faithful!
God bless you for your faithfulness and continued prayerful support of His work and workers in Hinton, Alberta.
It has been a long winter ... but, SPRING is in the air!
November 30, 2017
Up-Dates to the Home Page and Ministry Minutes Page.
 1. Saying Hello! ...  Visitors at the End of Summer Picnic! Throughout the calendar year we have several picnic/fellowship outings as a church family. Most of the time those that attend are the faithful families. Encouragement is always given to bring a friend or invite someone to visit. Perhaps, for those that regularly attend church we cannot understand how awkward or intimidating it may be for an "un-churched" person to come ... especially to a small, traditional, conservative church. We have found that extending an invitation to a little less formal event (a picnic or game night, etc.) is sometimes the key to getting them in the door the first time. By no means are we compromising biblical truths or standards ... just seeking other ways to break-the-ice in getting the unsaved to come to a church function. Well, on the last Sunday evening on August, a wife and daughter came to the picnic. Her husband had been attending the morning service or the mid-week service as his work schedule had allowed. All three came to the outing and had a wonderful time ... getting to know some of the others, eating good food, playing games and crafts, and most importantly listening to gospel hymns and a simple gospel message that followed the meal. This was the first time that either mother or daughter had ever heard that kind of singing or the gospel message in their lives! Help us by praying, as we endeavour to continue reaching this family with the love of Jesus Christ and His glorious gospel!
2. Saying Goodbye! ... It is inevitable that as some come ... others go. Hinton Baptist Church has had to say goodbye to some wonderful believers in the past few months. One was a single young lady that had recently been baptized and was soaking up the Bible preaching like a sponge. She had begun an in-depth discipleship program with my wife and then, ... she left. Her work transferred her back to the Edmonton area. Praise the Lord! there is a good bible preaching church not 10 minutes from where she lives on the north side of the city and she is faithfully attending the services there, as her work schedule allows. We also had to say goodbye to a family from Ontario. Again, seasonal work brings people to town and then takes them from town! We trust the Lord to see them again in the spring. Sometimes, even the short goodbyes take their toll on a church family. One of our dear ladies has been absent from "her spot" Sunday morning, Sunday evening, and Wednesdays as well. We had to say goodbye to her for almost 3 months due to a surgery for an organ transplant. She is recovering well and asked us to pray that she would be home in Hinton for Christmas. It is hard to believe but, ... we have said goodbye to a little over 25% of the church family in the last four months! The Lord knows all things and all reasons. May He be honoured in all that is done.
Thank you for the continued prayers. It means so very much to know the "life-line" of prayer support is going to the throne of our Heavenly Father ... a throne of grace in the time of need! May God richly bless you during this special time of year! 
June 7, 2017
Up-Dates to the Home Page and Ministry Minutes Page.
 1. Prayer and Fasting ... These must be the stepping stones which lead us to revival. During the month of May special services were held at Hinton Baptist Church and this was the emphasis. The core families heard and learned key truths as our guest pearcher expounded the Scriptures in clear terms. There was a most blessed time of prayer on Saturday morning and how refreshing it was to hear and see believers apply the same truths they had been learning. Both services were well attended on the Sunday with a pot-luck style lunch served between. Please help us pray for a holy cleansing ... a thorough rightness with God ... a sweeping, Heaven sent revival! We have set aside the last Wednesday of each month as a day of fasting and prayer for such. May God encourage you to join with us.
2. Simple Obedience ... It is a wonderful thing when believers, by the grace of God, follow the commands of the Bible. One step of obedience, the first step for every believer is baptism by immersion. Yet, it seems there are many that never humble themselves, shamelessly identify with the Lord Jesus Christ, and follow the command. Praise God! Two more souls are willing to obey. One is a young lady (saved in October during our Fall Festival) and the other is a child from the children's SS class(saved for a couple of years). Another often over looked step of obedience is church membership. I think there is a great disservice done to the Lord and His local church when saved people have the mentality ..."What can this church do for me?" instead of "What can I do for God in and through this local church?" Those that merely attend church never have the privilege of being fitly framed together by the Lord Jesus with other believers in the local assembly. Again we praise God for one family and one mother that are willing to unite with Hinton Baptist Church. There are a few points in the statement of faith that must be explained and gone over to receive these precious ones into our local assembly.
3. The World at Our Doorstep ... It is hard to believe how many different nationalities live and work in small towns across Alberta, much less the major centers! One of these people groups are the Filipinos (people from the Philippine Islands). At Hinton Baptist Church we endeavor to reach anyone and everyone with the gospel of Jesus Christ ... to teach and train every person in the truths found in the Word of God. We have never been able to make an in-road into this community of special people. It seems that work and culture drive, attract, and hold these individuals to the point where they are almost isolated to themselves. No doubt, saved Filipino live and work in Hinton, Alberta ... as well as, unsaved Filipino people. Please pray for the Lord to open doors in this town that we may be able to reach these precious people He has brought here. We do understand the Lord is not willing for ANY to perish but that ALL should come to repentance. We are not trying to overlook many for the benefit of few ... only trying to follow the promptings of the Holy Spirit in reaching these people. Pray for open doors and ample opportunities.
September 29, 2016
Up-Dates to the Home Page and Ministry Minutes Page.
Frost, seeing your breath in the morning, and bright yellow leaves all signal that Fall has arrived in the foothills of the Canadian Rockies. This (and Spring) is my favorite time of year! Please spend a few minutes rejoicing with us and praying for us in the wonderful blessings God has given.
Blessing #1 ... Eight years old! On Sunday, September 18th Hinton Baptist Church celebrated it's 8th anniversary. Yes, hard to believe as the time has passed so very quickly but, the little "church in the wildwood" is not brand new any longer. We have seen many come and go during that time ... some have stayed, grown, been blessed and are a blessing for the Lord. As God told Joshua, "there remaineth yet very much land to be possessed" ... there is still much to be gained for God and good in Hinton in and through His church. We are so very thankful for all the help, prayers, and support from so many through the years that have made this work possible. We give all praise and glory to our heavenly Father, without Whom nothing would be accomplished with any eternal gains. To His glory and in His precious name we ask you to please pray the next eight years would be nothing short of amazing for Jesus Christ's sake.
Blessing #2 ... An old friend - out of the blue! As with any church start, in the first weeks and months in the life and ministry of Hinton Baptist Church MANY doors were knocked and flyers handed out inviting folks to the services and introducing the new church. Behind one of those doors stood a young man from Ontario. He received the John/Romans booklet and said he would drop in one day. Months later he did come to an evening service (I was surprised when he told me he would ... and did). Several weeks later, several cups of coffee later, and many questions later he trusted Christ as Saviour! Praise God for the very first soul brought to saving faith in Christ through Hinton Baptist Church. Sadly, as often is in a transient town, he moved away shortly after being saved. ... Fast-forward these past seven-and-a-half years and you could have knocked me over with a feather when my friend showed up at church, out of the blue, for the Wednesday Prayer Meeting and Bible Study! His exact words were, "I came back out here from Ontario to tell you that when I got saved it stuck! ... And I need to be baptized!" He has plans to move back to the Hinton area in the Spring. If just one more soul walks down the aisle it will be worth every struggle, worth every trial!
Blessing #3 ... Spreading the Gospel with kids. Every week, by God's grace we knock doors and try to share the gospel with people that need the Lord. Often it is just myself and two or three of my precious children (sometimes all four of the oldest) going out. This Summer our 8 yr. old daughter has started to knock on the doors herself ... almost trotting up the sidewalks with Gospel literature in hand to knock on a stranger's door. God is doing a good work in her. And then, she has started to invite them to church and witness to them! To say the least, I was scared for her the first couple of times ... She's not old enough! ... She won't know what to say! ... They'll slam the door in her face! ... "O YE OF LITTLE FAITH". The Lord is working in her both to will and to do of His good pleasure. 
Truly wonderful, heavenly, God given blessings have abounded this Summer and early Fall at Hinton Baptist Church.
August 3, 2016
Summer is rollin' along! With beautiful weather and long day-light hours multiple opportunities have abounded to serve the Lord and labour in His vineyard.
1. Door Knocking Continues ... Each week, street by street, door by door, and person by person the gospel of Jesus Christ is being delivered. There have been a few times the regularly scheduled door knocking outreach has been cancled (we have had an extremely wet Spring/Summer), however, other avenues have opened up ... with a quick text messeage or phone call I have found myself enjoying a "double-double" coffee at the local Tim Horton's and sharing the claims of Christ with the lost. Rain or shine the truths of the gospel are what people need ... Please, help us pray that the "seeds" will be planted, watered, and warmed so as God may give His increase in the harvest of souls for His glory!
2. Baptism Service ... This past Sunday evening 40 individuals (young and old, family and friends) gathered at the Gregg Lake just north of town for a baptismal service. It is always good when believers decide to follow the clear commands of Scripture! What a privilege to be able to fulfill  a small part of the Great Commission ... baptizing a most precious husband and wife, by immersion in the name of the Father, the Son,  and the blessed Holy Spirit. Please pray for this dear family as most certianly Satan will try to discourage and hinder God's work in them. See "Ministry and Event Photos" on the main web-site page for pictures of the baptism.
3. Preparing for FALL !?!? ... Yes, already! I recently was speaking to a man that works in the log woods. He asked, "Have you noticed the poplar trees?" Although I had not noticed them I knew immediately what he was getting at. A few ... just a few ... at higher elevations are starting to turn bright yellow!!! Fall is just around the corner and folks will start settling in a more normal routine (taking the last vacations and school starting, etc..) This, for the most part, also includes church attendance. Please pray that in the transition from the care-free days of Summer into the structured schedule of Fall no one will "fall through the cracks" at Hinton Baptist Church. I am seeking the Lord's direction concerning a Missions Conference (our first ever! ... although the church faithfully supports 7 full-time missionaries around the world), as well as, a Prayer Conference (I do believe prayer is the single most effective and untapped resource God has given His children). Help us pray to this end. 
April 26, 2016
Spring is here! There is no experience in nature as beautiful as the "awakening" of spring time than in the heart of the foothills of the Canadian Rockies. May we pray that each of us are revived in the Lord.
1. Thursday Outreach ... With the longer daylight hours and clear sidewalks the faithful of Hinton Baptist Church (and some new folks) have begun placing door hangers in different parts of the community. Each piece of literature has information about the church, as well as the clear truths of the gospel. We are planning on saturating an area of town with the literature and then returning to knock on doors and speak to people about the church and present them with the claims of Christ. Please pray the Lord will be honoured in this endeavor and Christ will be glorified.
2. Personal Evangelism ... In just a few weeks we will begin a Wednesday evening series on how to give the gospel and share our persoanl testimonies. It is amazing how God sometimes gives such clear direction as to what should be taught in the local church. Two weeks ago, while out on a Thursday evening, I was with a newly saved man from the church and he asked an important question ... "Um, Pastor? What are we goning to say to these people when we come back and knock on their door?" ... Bingo! "And the things that thou hast heard of me among many witnesses, the same commit thou to faithful men, who shall be able to teach others also" 2 Timothy 2:2. Help us in praying for theses lessons and sermons to find a lodging place in our hearts and for boldness to use what we learn for Christ.
3. Salvation & Baptism ... Praise the Lord! His gospel is pwoerful ... alive ... wonderful! Last year a dear couple was faithfully attending the services. The wife had already been saved but not baptized. The husband, no matter how I tried or what approach I took would/could not trust Christ. He was very open and very faithful to listen but, was hindered by false teaching from a previous church in his adolescent years. So many were praying for him. They moved away. While on holiday in Florida, they attended a fundamental, Bible preaching, Baptist church. Once again worked brought them to Hinton and immediately they were attending every service at Hinton Baptist Church. The wife came to me after the first Sunday service they were in and told me she wanted to be baptized when the water "warms up". I met with her husband the next week for coffee and it was very apparent the Holy Spirit was at work. He dominated the conversation with how he needed to trust Christ and had to do it, about the church in Florida and the old usher that came to him during the invitation and the kind words he spoke about trusting Christ. Praise God for His continual convicting work in the heart and soul! A few hours later that dear man was eternally born into the family of God. It is a difference of night and day in him now that Christ lives in him! Pray the water "warms up" quickly this year as both husband and wife wish to be baptized together.
4. Prayer ... I do not have the room to write of what the Lord is doing in my heart and in our mid-week prayer service. This work of praying (listening to the Spirit and praying His will) is the most vital thing that is happening at Hinton Baptist Church. Please see our Home Page. Corporate prayer is changing the flock of God in Hinton. Pray for us that the Father would raise up warriors for this spiritual battle! 
January 7, 2016
Up-Dates to the Home Page and Ministry Minutes Page.
Hello Friends! At the start of this new year I trust your hearts desire is unto the Lord of hosts ... and will be throughout the rest of your days. The last months have absolutely flown by. The Lord's work is progressing, all-be-it sometimes very slowly.
1. Fall Picnic ... As the season changed from Summer to Fall the families of Hinton Baptist Church gathered for a Sunday afternoon picnic. A lovelyer spot could not have been provided by our God ... Kelly's Bathtub! This is a little lagoon off a good sized lake with an enclosed pavilion, wood burnung stove, and snow capped mountains in the background. Treats, games, crafts, old-fashion hymns, and Bible preaching were the schedule for the day. The location is somewhat "out-of-the-way" so we were suprised that a Korean family visited. The Lord gave us a great day!
2. Stateside Trip ... The end of October found the Davis family away for a much needed visit with family and friends in the states. We cannot thank Pastor Dave Harness and the men of Victory Baptist Church for filling the pulpit for two Sundays in a row. This precious church is our reproducing church and in every way possible has been a help and blessing to us. From what I was told the attendance was good, the singing was next to heavenly, and the preaching was sound!
3. Christmas Time ... The month of December here, just like everywhere else, is extremely busy! Christmas dinner was scheduled on the frist Sunday of the month. A wonderful, young man met me at 5:30 Sunday morning to help set up tablesw and chairs because there was a party hosted at the building the night before. Please pray for Patrick and his continued growth and obedience in Christ. I trust the preaching was a delicious as the meal and fellowship. Our Korean friends visited for the second time, as well as another family. God enabled us to hold special services in two care centers. The childrens Sunday School choir, singing carols and reciting Scripture, brought a warm and pleasant smile to the faces of the seniors. With a quiet blanket of snow on the ground several families of the church met on the 26th for our eighth Christmas Eve Candle Light Service. I remember this tradition from my childhood at Cranberry Baptist Church in Beckly, WV and the Lord has allowed us the opportunity to carry on each year.
4. Continued Prayer Requests ... 1) As we are in the depths of winter there is more limited opportunities for door-to-door envangelism and I ask you to please pray the Lord will help us make the most of every door He does open for us in witnessing and giving the Gospel. 2) Pray for opportunities to disciple those that are faithfully attending the services. There is no wasted time in working "on and with" the flock. 3)Our Korean friends to continue coming to services and opportunities to give the truth of Jesus Christ to them. 4) A building wholly given to the worship of God and His service for the families of Hinton Baptist Church. This does not make a church but, it surely can be a vital tool in His ministry. 5) Growth and grace in the lives of all that attend the services. All is vain unless we are transformed more like Christ in our daily journey.      
August 6, 2015
Up-Dates to the Home Page and Ministry Minutes Page.
First, let me apologize for the absence of the last 2 up-date posts ... November 2014 and February 2015. I do not know where they may have "gone". Sometimes, even with the help of modern technology things just go missing. We have all heard the old saying "Time flies when you are having fun!" ... the past months must have been real fun because, time has flown by.
1. Winter Revival ... In February we had a breath of fresh air from the throne room of God. Meetings were held from Sunday through Wednesday evening and were well attended ... one mother and her two sons were present every service. Before this time they were part of the Sunday morning only crowd. As a direct result from this revival meeting the Sunday evening attendance has doubled and two families have become faithful to attend the mid-week service as well. What a wonderful time God gave His little flock while hosting Pastor and Mrs. Farnham from LaGrange Baptist Church in Indiana during the meeting.
2. Door Knocking ... Winter ended quickly this year with the snow all but gone by the second week of March and the ground thawed out shortly there after and thus again began our extended effort with door-to-door outreach. Although the number of people faithfully coming out on Thursday evening is small (My children and I ... 5 total people) we have had wonderful oppertunities to give out gospel literature and witness to folks as we meet them out and about. Please pray that we would see souls saved and added unto the church body as Christ sees fit.
3. New Families ... For the last three years we have been praying the Lord would add 5 families to His flock in Hinton. We are beginning to see answers to this request. In the past six months 2 families have moved to Hinton and attended services and a family already in town has began to visit also (17 total people). In no way are theses folks "added unto the church" but, they are coming ... some are attending very faithfully ... at least three need to be saved, most likely more ... no less than six need to be baptized. Pray with us that the Lord will continue working in hearts and souls.
4. Faithfulness & Spiritual Maturity ... This is a great need among the flock and a burden upon my heart as a pastor. Over the years we have discipled many individuals ... small group bible studies before the Sunday evening service, one-on-one discipleship programs (ladies with ladies, men with men), 13 lesson DVD/workbook lectures, etc... I have, to the best of my knowledge, preached and taught the Word from the pulpit ... and everytime there comes an instance were the individual must make a choice to give up the "something" that stands between them and following Jesus Christ. I remember distinct times, in my own life, that I had to make those choices. It seems few are making the right choice for Christ and the "lust of the flesh, the lust of the eyes, and the pride of life" draw them away from fully following the Saviour. May God grow each of us to be more like Christ and may each of us decide to appropriate His grace to obey.
5. Baptism Sunday ... July 26 found the Hinton Baptist church families once again gathered at the Gregg Lake, just north of town, to witness believers taking the first step in obedience to the Lord's command of baptism after salvation by immersion. A mother (the same mother mentioned in 1. Revival Meeting) and both of my precious daughters followed the clear commands of Scripture and were baptized upon their public profession of faith in Jesus as Saviour. Pictures will be posted.
6. Teen Rally ... Coming up in August (16th-19th) we will be hosting a college group from Wisconsin. These young men and women will help in a special rally geared just for teens. We have never targeted this age group before and I have no idea as what to expect for a turn out. We are praying that souls will be touched and lives forever changed by Christ and the simple message of salvation in Him! 
July 17, 2014
Up-Dates to the Home Page and Ministry Minutes Page.
1. Door Knocking & Soul-Winning Effort ... With the long days of summer we have had ample opportunity to be out in the community knocking on doors inviting people to the services of Hinton Baptist Church and inviting people to consider the claims of Christ through the Gospel. I have been encouraged in the fact that consistently there are three teams that go out every Thursday evening. We are systematically working through the area of town known as the "hill section" ... Please pray that God will convict the hearts of individuals. Please pray that we will give the Gospel with boldness and courage. 
2. Revival Meetings, July 2nd-6th ... The Summer Revival was a wonderful time as god dealt with the hearts and souls of people in the church. Evangelist Jacob Geisbreckt preached clear biblical messages on grace, faith, and growth. Although the attendance was not what I had hoped for the presence of the Holy Spirit was so! My heart was stirred and convicted in many ways. The beginnings of true revival have always been small ... I can only pray that our Father will continue to fan the flames that have been rekindled in the hearts of few.
3. Discipleship ... During the revival services the Lord opened my eyes to a simple truth I have heard time and time again ... Spend time with those that make an effort to come. Shame on the time I have spent trying to get people interested in coming to church instead of spending time discipling those that are coming!! May God forgive me and help me!! My dear wife is starting a book study with a Korean lady and I am starting a 13-week study with her husband. I am praying that a Philippine man that attends the services will also begin the study with us.
March 13, 2014
Up-Dates to the Home Page, Ministry and Event Photo Page, and Ministry Minutes Page.
1. Christmas Gifts ... On December 15th, 2013 the families of Hinton Baptist Church had the joy and privilege of sharing the Christmas season with the Senior's at Mountain View Ext. Care. Shoe boxes were filled with wonderful "goodies" and distributed among the residents at the facility. It was a blessing to be able to share the message of Christ and His gift to all mankind with these precious people. (See Ministry and Event Photos)
2. New Year's Eve Service ... The New Year found the faithful families of church gathered around a table of fellowship and prayer. As the clock passed the time and 2014 began ... We prayed for His blessing, Holy Spirit conviction, souls to be saved, and that each of us may abide in Christ. Though the hour was very late ... or very early! ... the prayer and communion with our Lord and Saviour was sweet. I trust we shall see specific answers to those specific requests.
3. Children's Sunday School Night ... With winter howling and blowing outside a great number gathered at the Hinton Center (where our church holds services) for a fun night! Young and not so young played, ate, and fellowshipped during the night. Six first time visitors came out!! During the meal (pizza) I was able to deliever a simple Gospel message. Please pray that the light of the glorious Gospel will shine abroad in the hearts and souls of those that heard. (See Ministry and Event Photos)
4.  Revival Prayer Meetings ... During the month of January the Lord has led the Wednesday Night Service to be just for prayer. What wonderful times we have had. The request? REVIVAL! It is not an easy road to travel. There have been many discouragments ... challanges. There is no doubt the world, flesh, and devil have battled against this meeting where the church family prays together. May God truly move in His people with a mighty outpouring of purity from sin and renewed awarness of Christ's presence in us and His church. Oh, that the saved may be stirred and the lost saved ... !!!
5. Soul Winning and Visitation ... With winter loosening its grip and spring knocking on the door we have been able to be much more active in door knocking. The extra hour of daylight (Daylight Savings Time) has made a big difference, as well. Pray with us that the lost will hear the good news of Christ's death, burial, and resurrection.
November 2, 2013
Up-Dates to the Home Page, Ministry and Event Photo Page, and Ministry Minutes Page.
In the blink of an eye Summer and Fall have come and gone. As I sit at my computer and up-date our church web-site snow is falling outside! Many things have taken place in the life and ministry of Hinton Baptist Church ... I pray that Christ has been and will be glorified in all of it.
1. Baptismal Service, August 25th ... The Lord gave a wonderful day at Gregg Lake for our baptismal service. Two believers followed the clear commands of Scripture being baptized by immersion. During the weeks prior to the service I had opportunity to meet with both candidates and was deeply encouraged by their individual testimonies. Both said that God had convicted them of not being baptized through reading their Bibles and through the Sunday preaching of God's Word. Truly His Word is "quick, and powerful, and sharper than any two-edged sword, piercing even to the dividing asunder of soul and spirit, and of the joints and marrow, and is a discerner of the thoughts and intents of the heart" (Heb.4:12). Pray for these believers as they continue growing in the Lord. (Ministry and Event Photos Page)
2. 5th Anniversary Services ... September 21st and 22nd found the faithful of the Lord gathered to enjoy the anniversary services of the church. Pastor David Harness and his wife, Cathy, of Victory Baptist Church (our reproducing church) in Sherwood Park, AB traveled out to help out as our guest speakers. Though the crowd was small the Spirit of the Lord was most evident during the meetings. Please continue to pray for God's little flock in Hinton, Alberta. The gospel is being preached, souls are being delieverd from bondage, lives are being changed ... slowly but, surely Christ is building His church and the gates of Hell shall not pervail against it! (Ministry and Event Photos Page)
3. Fall Festival, October 27th ... Food, Fun, and Fellowship ... A wonderful evening at church with believers. Singing the great hymns of the faith ... Sound, simple preaching from the Bible ... Laughter, smiles, and lasting friendships ... what more could a person ask for. God has given us a wonderful family of believers to fellowship with!  
4. Salvation! ... We rejoice in the Lord for saving a resident at the local Senior's home. For a while now, the 3rd Sunday Evening service of Hinton Baptist Church has been held at the Senior's home. The service is a little abbreviated however, the Word of God is always delivered in plain and simple terms. The last time we visited the folks at the home i delievered a message on REPENTANCE and Joe acknowledged he never had repented of his sin and turned to God through faith in Christ (Acts 20:21). After 45 min. of explanation and Scripture, Joe realized Christ died for him and placed his trust in Jesus! Amen and Amen! 
August 14, 2013
Up-Dates to the Home Page and Ministry Minutes Page
Summer is in full swing and life is as always ... very busy. It is hard to believe we are already half way through the 8th month of 2013! The Lord's work through and in Hinton Baptist is progressing and we have seen amazing answers to prayer!
1. Property ... The Lord did it!! The necessary down-payment came in for the purchase of the property. We serve a BIG God that hears and answers prayer. With only 15 minutes before our men's business meeting we were $1,200.00 short of the needed amount. A text message came to my phone as I was getting ready to walk out the door. A most precious pastor and church family many miles away messaged that they had taken up an offering to "help out" with the property ... the total was over $5,000.00! Praise the Lord! This step of faith has been blessed by God ... It has strengthened His flock at Hinton Baptist Church. There are far to many that gave to name each one. May I say thank you! May I say God bless you!
2. New Family ... Over a year ago a husband and wife visited the church while on holiday. They were thinking about moving to Hinton and had never heard of an Independent Baptist church. We directed them to Victory Baptist Chruch in Sherwood Park, AB (where we worked for a year and a half when we first moved to Canada) as they were living in Edmonton. They began to attend and faithfully grew in the Lord and were strengthened in Him. To make a long story short, God moved this family to Hinton about a month ago and they have been a most wonderful addition to the church.
3. Evening Evangelism ... Throughout the summer months God has given us wonderful opportunities to give the gospel and be a faithful witness for Him. As a result of the door knocking we have seen several families from the community visit the morning services. God is blessing in a visible way. Please pray that the flock will be encouraged as they see the fruits of their labour.
4. Up-Coming Events ... Baptism Sunday will be the last Sunday in August. There are several candidates to take this step of obedience. It is hard to believe the 5th year anniversary of Hinton Baptist Church will be held in September (Sept. 21-22)! We are also looking forward to hosting our second annual Rocky Mountain Married Couples Retreat in October (Oct. 17-19). Pastor Jeff Friesen and his wife will be our speaker(s) for the retreat. 
April 15, 2013
Up-Date made to the Home Page ... Prayer Request!!
March 11, 2013
Up-Dates made to Home page and Ministry Minutes Page.
Spring is just around the corner in the Canadian Rockies! With the cold chills of winter slipping away and the newness of spring coming a little more each day, may the Lord encourage us to be more fervent and earnest in His work.
I have been preaching through the Beatitudes (Matt. 5:1-12) in the Evening Service. During this series of messages, I have been very convicted by the overwhelming truth that God wants us to be, before He wants us to do. I trust, by His grace, we shall be what we should be so that we may do what He wants us to!
1. Discipleship Class~  The class has been going very well. 4 adults and 2 children have been meeting each Sunday at 5:00pm. The lessons have been very open in discussion, and my prayer is they are being a help to all. Lessons covered so far include; Deciding to Follow Christ, The Word of God-Our Sole Authority, and Simple Scriptural Salvation ... Please pray that the individuals in this class will grow in the grace and knowledge of Jesus Christ!
2. Preaching the Word~  A few weeks ago, a young mother and her children came to the morning service. Her husband normally attends as well, but, did not on this particular Sunday. She was really paying attention during the preaching and was taking notes! The sermon was about making decisions that honour God. The following Tuesday, the husband stopped by our house and I told him he was greatly missed at church. Without hesitation, he said that he and his wife had talked about the sermon at great length and that she had given him her notes to read. It thrills my heart to know that this dear man was longing to hear what he missed during the service and that his wife had cared enough about the preaching of God's Word to write it down and pass it on! Thank God for moving hearts and souls to seek after Him!
3. Prayer Requests~  1.) After 5 yrs. of renting our land-lords have decided to put the house back on the market. They have been very kind to us and have promised to give ample notice when/if the house sales. Kristy and I would ask you to pray that we can make the necessary move to a new house before we are kindly "told to leave". We would love to buy and put down some permanent roots! 2.) Meeting place for Hinton Baptist Church...the search continues. This is the Lord's church and we are confident He will open the doors for a new location when the time, price, and need are right.
January 29, 2013
Up-Dates to Home Page, Ministry Minutes Page, and Ministry and Event Photos Page.
Greetings in the name of our Lord and Saviour Jesus Christ! The Lord's work in Hinton is off to a good start in the beginning of the New Year ...
1. Ladies Fellowship & Bible Study ... On Thursday evening (Jan. 24) 8 ladies from Hinton Baptist gathered at the Davis' house for our first fellowship and Bible study. The study was centered around those women in the book of Exodus (chp. 35) ... They were wisehearted, their hearts stirred them up in wisdom, and their hearts made them willing for the Lord's work in building the tabernacle. These fellowships and bible studies are scheduled for every month throughout the winter and spring. Please helps us pray that God will work these qualities in the hearts and lives of the church ladies.
2. Discipleship Classes ... Beginning in February on Sundays at 5:00pm. A few have expressed interest in more bible teaching and explanation. The class will be a "sit down and talk about it" type class. The material covered will be the basics of being a disciple of Christ (following Jesus) ... Salvation, Baptism, Chruch Membership, Tithing, Separation from the World, etc... The idea is to start at five o'clock sharp and have a timer set for 5:50 ... when the timer sounds, wherever the lesson happens to be is where the class will end for that week ... a 10 minute break before the Evening Service. Nothing can take the place of Spirit filled preaching but, I do believe this one-on-one or small group study will greatly help all that attend to better follow Christ "in simplicity and godly sincerity" (2 Cor. 1:12).
3. Prayer Request ... 1.) To find a permanent meeting place for Hinton Baptist is going to have to be a miracle of the Lord ... Last week I looked at a 1,550 sq.ft. office building (we currently meet in 1,250 sq.ft. / $525 per month) and the rent was a little over $1.00 per square foot pluse utilties! Please pray the Lord will open doors in this area that no man can shut! 2.) Discipleship classes to grow ... both in number and in spiritual depth and sincerity. 3.) Continued faithfulness in the families that attended the services. Please help us pray that the Sunday Morning crowd will progress to being the Sunday Evening crowd ... pray for the continued encouragement of the faithful core of families the Lord has raised up in Hinton. 4.) My heart has been extremely burdened during these first weeks of the New Year to visit more with our church families. It seems that every schedule is quite different, especially the husbands (differing shift-work, traveling work, etc...). As can be imagined it is very difficult to visit the wife when her husband is not home! Nevertheless, this is upon my heart to do and I know the LORD will bless, as I work out times to visit when possible.
December 5, 2012
Up-Dates to Home Page, Ministry Minutes Page, and Ministry and Event Photos Page.
1. Prayer Requests ... 1.) Faithfulness of Families. It seems that as winter has tightened it's icy grip on Hinton, many folks have gone into "hibernation" on Sundays. There have been a few visitors, however, our regular folks are the ones hibernating. If everyone that does come would come on the same Sunday, the attendance would be 40!
2. Bible Studies ... We are praying about starting a ladies Bible Study at the New Year. Two or three ladies have shown interest in this idea. My wife, along with her many other duties, would undertake this ministry. The idea is for the ladies to meet twice per month and discuss a booklet they will be working through. Kristy would answer questions and direct the discussion in and towards the topic of study. I have not been able to arrange meetings with the husband/wife I was having a discipleship study with. It seems that schedules have conflicted, sickness as stopped, and, as in the case of the last few weeks they have just not been interested. Pray for their renewal to the Lord of their hearts and lives.
3. Church Building ... As most of you know, Hinton Baptist Church is still holding services in the building we opened in 4 yrs. ago. It has been a burden upon my heart to see the church move into a permanent location. The facility that we are meeting in is VERY nice and VERY reasonable on the rent. However, there are many community and business related functions held there ... weddings, parties, civic meetings, chamber of commerce, etc... Most of these are not in any way conducive to worshipping the Lord. I do believe it would help our church family immensely to have a regular and permanent meeting place for Hinton Baptist Church. Please pray that the Lord would direct us to the right people that can help us locate the place of His choosing. 
4. Christmas Dinner and Christmas Singing ... This Sunday (Dec.9) is a church Christmas dinner. Several of our key families will be out of town. We are trusting the Lord for a good day and for others to "step-up" and fill in to help. The next Sunday, we will be at the local Senior's Lodge ... Hymn singing and carols will be an encouragement to all. 
October 23, 2012
Up-Date to Ministry Minutes Page
What a whirlwind of things and business! Time surely flies ...
1. 4 year Anniversary ... On September 16 the Hinton Baptist Church celebrated it's fourth anniversary! The Lord has done great things among us. The morning Service was followed by a pot-luck style lunch and then the evening Service at the local care center. Visitors in both services, wonderful food, and a oneness in the bond of Christian brotherhood; we are seeing the work of the Lord move forward in Hinton, Alberta.
2. Permanent Residence ... After almost sixteen months of applications and waiting, the Davis family has finally landed in Canada. Tuesday, September 18, we crossed the Alberta / Montana border (11 hrs. drive) ... pulled a u-turn at the US border crossing building and went right back to the Canadian side. Two hours later the Canadian border guard stamped our passports and handed us our official "proof of landing" documents ... we are still waiting for the Permanent Residence cards (much like a driver's license) in the mail.
I know the Lord is in control of all things, great and small. However, I must say this is a great weight off my mind. I believe that gaining our permanent status has had a solid impact on our church family. They are seeing that their pastor and His family are doing everything necessary to stay. Please continue to pray for us and that we will remain in the will of God. Next step ... Dual Citizenship!!!
3. First-Annual "Rocky Mountain Married Couples Retreat" ... October 18-20 (Thur.-Sat.), thirteen couples from across Alberta and British Columbia gather in Jasper, Ab for the retreat. What a time we had! Pastor Greg Boyle and his wife, Patty, drove up from Spokane, WA to be our guest speaker(s). As this was our first time hosting a couples retreat I was quite unsure how things would turn out. Again the Lord proved Himself faithful with multiplied blessings. Every individual commented that the preaching, meals, room accommodations, and free time were great! 
I am deeply grateful as the host pastor, not just that things went so smoothly but, that the Spirit of the Lord was working in our midst. I truly believe families will be helped and strengthened through this retreat.  We're already working on the preliminary details for next year!!
I will post pictures of the Anniversary Dinner and the Couples Retreat shortly.  God Bless.
August 29, 2012
Up-Dates to ... Home Page, Ministry Minutes, and Ministry and Event Photos
1. Baptism Sunday ... Last Sunday was our second baptismal service. The baptismal was held at 4:00pm, at the Gregg Lake, just north of the town of Hinton, AB. It is a true honour and blessing to be part of our LORD'S work. Pictures are posted under Ministry and Event Photos.
2. Visitors ... Six first time visitors attended the morning service (August 26). Both families have just recently moved to Hinton from Jamaica and both families have Baptist church backgrounds from their homeland, although they had no connection in Jamaica. One of the ladies mentioned that she had found Hinton Baptist Church in the newspaper and had then researched us through the website. We will be following up on these families in the next weeks. Help us pray that the Lord will build His church ... spiritually and numerically!
3. Permanent Residence ... Thursday, August 23, I received an email from Citizenship & Immigration Canada. The email stated that we had to pay the "Right of Permanent Residence Fee" and that processing our applications is almost complete. The total fee was $980. I cannot help to be a bit excited knowing that we are closing in on the end of this long and expensive process! The final step is to receive our authorized paper work, leave the country (cross the USA border and do a u-turn right back into Canada), declare our status to the border crossing guard, and then receive our Permanent Residence cards in hand!   
August 20, 2012
"Ministry Minutes" added to church website.
In an attempt to bring folks up to speed on the work of the LORD through His little flock here in Hinton, AB, we should string together a few minutes from the past months.
1. Old-Fashion Tent Meeting & Revival ...  Each summer Hinton Baptist Church holds an "Old-Fashion" Tent Meeting. There is much work that is done before and after this special event. The Lord gives us a wonderful time of work and blessings each year. Preparations begin in April and continue throughout May and June, as the church family starts knocking on doors and handing out flyers.
This year the tent arrived on Monday, July 2, set-up took place on Tuesday, finish-up on Wednesday morning, and services begin on Wednesday evening, July 4. Good singing, good Bible preaching, and good fellowship was the order each evening. The meeting ends each year with "dinner-on-the-grounds" type lunch ... then everyone, with full bellies, rolls up their sleeves and packs everything back in the trailer, until next year.
Our prayer is for a true Heaven sent revival. Our desire is to see the lost come to Christ and to have the church family strengthened in the grace and knowledge of Jesus Christ. Every year the Lord blesses our efforts with visitors from the community and opportunities to share the gospel of Christ with them. (See Pictures under Ministry and Event Photos).
2. Bible Study ... Reaching the lost is important, however, the flock the Lord has placed in the pastor's care must not be over looked! I have been able to re-start Bible studies with a husband and wife. They are believers and need much encouragement in the Lord. We are meeting on Tuesday evenings and have just started a study on Salvation and Assurance.
I am praying that this Bible study will grow into a discipleship and training program on Sundays, prior to the evening service.
3. Soul-Winning and Door Knocking ... We began our regular scheduled visitation program again in August. On the first Thursday evening, 11 people went out armed with gospel literature! On the second week, 8 went out to knock on doors and spread the Gospel of Jesus Christ.  May the Lord help us to remember that we are His witnesses everywhere and everyday. How many opportunities do we pass up each week to be used of God only because "its not Thursday"?
Pray for us as we try to remain faithful in door knocking before the long, cold, and dark Canadian winter sets in.   
4. Baptism Sunday ... Next week is Baptism Sunday at Hinton Baptist Church. Currently there are three adults that are candidates for baptism.
5. Couples Retreat ... Today, we were able to finalize the schedule, reservations, and menu details with the banquet coordinator at the hotel. We are looking forward to October and the first married couples retreat that Hinton Baptist Church hosts. Many of the details can be worked out at a distance, and with the hotel being an hour drive away we try to make the most of email and phone calls. However, today we made the trip and now have a visual idea of how the plans will work out.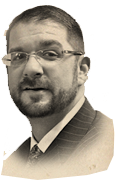 The thriving community of Hinton, Alberta is located in the foothills of the Canadian Rockies. Hinton Baptist Church is a group of believers dedicated to following the Lord Jesus Christ and living out our faith in Him on a daily basis. Please feel free to contact us if we can be of any assistance.