Eternal Life can be a Present Possession
Do you ever think about life after death? Do you find yourself wishing there could be more than just living and dying? Many asks these questions everyday, ... yet never find the true answers. The God of Heaven and earth knows just where you are and He knows the answers you are looking for. He loves you and desires for you to know Him in salvation through the Lord Jesus Christ.
However, each of us are sinners by birth and choice. Sin is anything that leads us astray from the Lord. Sin is breaking God's law. "For all have sinned, and come short of the glory of God" (Romans 3:23). The Bible tells us, "As it is written, There is none righteous, no, not one" (Romans 3:10). It is easy to understand that everyone has broken God's law. Everyone is a sinner.
The Word of God declares, because we are sinners, we are all condemned to die and spend eternity separated from God in Hell. "For the wages of sin is death" (Romans 6:23a). Again the Bible tell us, "He that believeth on him is not condemned: but he that believeth not is condemned already, because he hath not believed in the name of the only begotten Son of God" (John 3:18). Though we may never stop to think about it, this condemnation is very real. No one is exempt.
The good news is that God does not desire any person to perish (2 Peter 3:9). He has made a way for our condemnation to be removed! The way is Jesus Christ. "I am the way, the truth, and the life: no man cometh unto the Father, but by me" (John 14:6). The simple truth is Christ payed for our sins when He died on the cross. Jesus Christ suffered the punishment and separation for all our sins by His death on the cross.
Only by turning to God and accepting Jesus Christ by faith as your personal Lord and Saviour can you have eternal life. "That if thou shalt confess with thy mouth the Lord Jesus, and shalt believe in thine heart that God hath raised him from the dead, thou shalt be saved" (Romans 10:9). Repentance towards God and faith in Christ free us from eternal damnation and the bondage of sin.
It is a personal decision to receive Jesus Christ. He desires to be your Saviour. Praying a prayer will not save your soul from condemnation. Only by trusting Christ can you be saved. Will you trust Him now? God promises in Romans 10:13, "For whosoever shall call upon the name of the Lord shall be saved."
If you have trusted the Lord Jesus Christ after considering these truths, or if you would like further help and assistance in making this decision, please contact us. We would be delighted to hear from you and would be honoured to minister unto you.
Pastor Shane Davis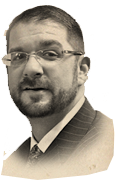 The thriving community of Hinton, Alberta is located in the foothills of the Canadian Rockies. Hinton Baptist Church is a group of believers dedicated to following the Lord Jesus Christ and living out our faith in Him on a daily basis. Please feel free to contact us if we can be of any assistance.