Remembering those in the "Golden Years" ...
It seems that in the busy schedule of life we often forget many things that are important. In reading the Word of God, we find a great emphasis placed on honoring those to whom honor is due. At Hinton Baptist Church we endeavor to do just that. James reminds us of a simple truth, "Pure religion and undefiled before God and the Father is this, To visit the fatherless and widows in their affliction, and to keep himself unspotted from the world" (1:27). We must not forget those whom are the fatherless and widows.
In order to help us remember and encourage those in the "golden years" of life the evening service of the church is moved to the Mountain View Extended Care Facility, on the third Sunday of every month. The service is conducted just as any other service at Hinton Baptist Church; traditional hymns, Christ honoring instrumental music, and though somewhat abbreviated simple Bible messages are preached.
Sometimes there are only a few of the seniors that come to the service and other times there are as many as 15 to 20. However, after each service the members of our church take time to talk, listen, and just spend time with "the fatherless and widows in their affliction". It is a true blessing from the Lord to see their smiling faces and the warmth from their hearts in realizing that someone has taken time to remember them.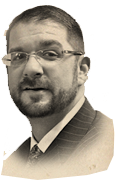 The thriving community of Hinton, Alberta is located in the foothills of the Canadian Rockies. Hinton Baptist Church is a group of believers dedicated to following the Lord Jesus Christ and living out our faith in Him on a daily basis. Please feel free to contact us if we can be of any assistance.