And This Is Life Eternal !
The storms of life rage. The depths of hopelessness and despair grow darker, blacker. The flood levels of confusion, carelessness rise and the mooring lines strain to hold fast against the forces of sin and destruction. Families are being ripped apart by selfishness... sin. Individual lives are left in shambles and ruin because of addiction, immorality... sin. There must be a message for such a situation as this. There must be an answer.
The answer is Jesus Christ! 
No matter what tomorrow may bring, Jesus Christ is the answer. The Lord Jesus Christ is the sheltering rock in the time of storm. He is the light of the world, that shines all the brighter in the midnight drakness. He, and He alone, is the lifeline that holds unmovable, steadfast, and sure. Praise God! ... Though by sin oppressed go to Him for rest; our God is able to deliever thee. 
But what of those countless souls, the nameless faces we see each day, that are in the tempest without Christ? But what of the teen adrift on the darksome path of addiction, depression and knows not the guiding light of the lovely Christ? What of the child, not knowing the faithful love of Christ, as mom and dad sever their ways and shatter to a million shards the hope of tomorrow? There is but one answer, and one answer only that will make any difference in these lives and innumerable others.
"Behold the Lamb of God, which taketh away the sin of the world" (John 1:29). "Except a man be born again, he cannot see the kingdom of God" (John 3:3). "I am the bread of life:he that cometh to me shall never hunger; and he that believeth on me shall never thrist" (John 6:35). "I am the light of the world: he that followeth me shall not walk in darkness, but shall have the light of life" (John 8:12). "I am the resurrection, and the life: he that believeth in me, though he were dead, yet shall he live" (John 11:25). "And this is life eternal, that they might know thee the only true God, and Jesus Christ, whom thou hast sent" (John 17:3). "But these are written, that ye might believe that Jesus is the Christ, the Son of God; and that believing ye might have life through his name" (John 20:31).  
 Dear soul, whomever you may be ... wherever you may be ... the answer to whatever you may be facing is Jesus Christ!
Pastor Shane Davis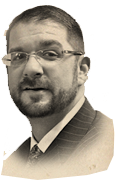 The thriving community of Hinton, Alberta is located in the foothills of the Canadian Rockies. Hinton Baptist Church is a group of believers dedicated to following the Lord Jesus Christ and living out our faith in Him on a daily basis. Please feel free to contact us if we can be of any assistance.

No events have been created.

---