Take the Water of Life Freely
"And the Spirit and the bride say, Come. And let him that heareth say, Come. And let him that is athirst come. And whosoever will, let him take the water of life freely."                                                                                                                                                                                                                                          Revelation 22:17 
The closing chapter of the Word of God states clearly an invitation. It is to "Come". Three times in this chapter the Lord Jesus reminds the reader He is coming quickly and therefore, mankind ought to come to Him. By-and-large we are a people that go, not come. We go to work, go to school, go to the store, or go on holiday, go to church, ... etc. God asks man to come unto Him. Come to God on His terms (repentance and faith - Acts 20:21). Come to God in His time (today is the day of salvation - 2 Corinthians 6:2). Come to God in His way (Jesus Christ is the only way - Acts 4:12). Yes, the Lord desires each of us to "Come".
The extent of the offer is to "whosoever will". The Father in Heaven wills for all mankind to come (2 Peter 3:9). Do you hear the wonderfully true hymn echoing in your heart ... "Come every soul by sin oppressed, there's mercy with the Lord, and He will surely give you rest by trusting in His Word". The whosoever of Revelation 22:17 is the same whosoever of John 3:16. To every kindred, and tongue, and people, and nation the Lord Jesus stands at Heaven's portal and beckons, "Come!"
However, there is a singular condition to the invitation. Thirst. The inner most being of man thirsty for God. Why does it seem there are so few that truly are thirsty for the water of life? People drink of life, pleasure, toil, and misrey to the full. Is there one who has drunk of all life's drinks and yet, the inner thirst remains unquenched? Oh! friend, do not empty the bitter dregs from the cups of sin and woe searching for that which only Christ can satisfy. The offer of God rings eternally clear ... if you are athirst for Christ - come and drink of Him freely and to the full.  
Pastor Shane Davis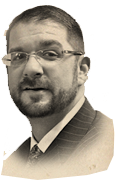 The thriving community of Hinton, Alberta is located in the foothills of the Canadian Rockies. Hinton Baptist Church is a group of believers dedicated to following the Lord Jesus Christ and living out our faith in Him on a daily basis. Please feel free to contact us if we can be of any assistance.

No events have been created.

---