Rend the Heavens !
"Oh that thou wouldest rend the heavens, that thou wouldest come down, that the mountains might flow down at thy presence."                                                                   Isaiah 64:1
There can be no greater need in this present time than a true moving of God in the lives of His people. Just as in the days of Isaiah, the vast majority of believers have grown cold, callused, and complacent in their walk with the Lord. Ease and convienience are the watchword of the day ... "I am comfortable where I am. Don't trouble me with a Christianity that will disturb my routine or habits." Is there any wonder the prophet of old, as well as, his modern day counterparts, cry out to God for an awakening.
Yes! Oh Lord, send a mighty revival! Listen to the cry of Isaiah. From seemingly every corner of the globe men and women are saying the same thing; ... come down, ... send the fire that causes the water to boil, ... make thy name known among the adversaries, ... send thy presence among us! Not another program. Not another campaign. Not another promotion. Of course not, the only true answer for the people of God is God! May the Lord of Heaven help us. We must be clean so He may rend the heavens and coem down. The people of God must stirr themselves up to take hold of Him, not letting go.
It cannot be that the Lord is at fault in not giving His people His reviving presence. The rending must wait on cleanness. The coming down must be accompanied by prayers going up. The fire of revival must fall on the heart and soul that is thirsty and longing for nothing more than God Himself. May our Heavenly Father supply all grace necessary for His flock to meet the conditions that He would rend the heavens and come down in glorious revival.
Pastor Shane Davis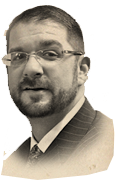 The thriving community of Hinton, Alberta is located in the foothills of the Canadian Rockies. Hinton Baptist Church is a group of believers dedicated to following the Lord Jesus Christ and living out our faith in Him on a daily basis. Please feel free to contact us if we can be of any assistance.

No events have been created.

---