I Bow My Knees
"For this cause I bow my knees unto the Father of our Lord Jesus Christ".                                                                                                                                                                                                                                          Ephesians 3:14 
Prayer.
Prayer is what everyone knows a Christian is supposed to do and yet, what so few ever attempt. Through the years great movings of God in the lives of individuals, as well as churches and whole communities, have been marked by the humble few bowing their knees unto the Father. Mighty revivals are recorded as being preceded by soul searching, agonizing prayer. The almighty power of God completely transforming the hearts of people in entire geographical locations has been due in part by those communing with Him in the prayer closet.
Where are those men and women, young or old, who will spend the necessary time on their knees, seeking the will of God? Pleading for His blessed presence in their respective churches? Waiting, as the hands of the clock sweep round, and wrestling in the battle of prayer ... and by the grace of the living resurrected Christ prevailing to gain the ear of God in prayer. Would God that He would raise up a group of believers that truly believe in the power and assurance of bowing the knee unto the Father of our Lord Jesus Christ.
We have time, and make time, for everything else imaginable. There is seemingly no end of activities that we will give ourselves to, so as to be "busy for the Lord". Could there possible be no other single sin in which Christians ought to cry out, "Guilty!" Oh! may our dear Heavenly Father forgive His people for prayerlessness.
May each of us that have been washed in His blood truly bow our knees unto the Father of our Lord Jesus Christ.
Pastor Shane Davis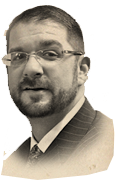 The thriving community of Hinton, Alberta is located in the foothills of the Canadian Rockies. Hinton Baptist Church is a group of believers dedicated to following the Lord Jesus Christ and living out our faith in Him on a daily basis. Please feel free to contact us if we can be of any assistance.

No events have been created.

---