O COME EMMANUEL !
The Christmas Season is upon us and it is very easy to be caught up in the rush and hurry of commercialization. However, Christians must not be over whelmed with so many of the parties, presents, and parades tha the whole reason of celebrating Christmas is missed.  We must remember that Christ came to earth. Some two thousand years ago, the Christ child was born in a quiet, lowly stable (Matthew 1:18-25, Luke 2:1-18).  The child's name; Jesus.  The Old Testament prophet Isaiah declared, "Therefore the Lord himself shall give you a sign; Behold, a virgin shall conceive, and bear a son, and shall call his name Immanuel" (Isaiah 7:14).  Who was this babe in the manger?  Emmanuel, God with us.  God Himself robed in flesh.  The Messiah. Think about that! The Almighty Lord of Heaven and earth condescended amoung man. No one in history was ever born like He was born ... of a virgin! No one in history ever lived like He lived ... sinless! No one in history ever died like He died ... paying the ransome of every human soul! No one ever got up like He got up ... eternally alive from death, hell, and the grave! No one is ever coming back like He is coming back ... in the clouds to call His own to eternal glory! Yes, God came and dwelt among man.
Mr. J.M. Neal translated the popular hymn and carol, "O Come, O Come, Emmanuel" in 1851.  The refrain that he penned rings clear, "Rejoice! Rejoice! Emmanuel shall come to thee, O Israel!"  May I ask you a simple question?  What would you do if the Lord Jesus did in fact come to you?  Would you be able to rejoice? Is our heart's true plea for Christ to come?  Would we be disappointed or upset if the Lord would return today?  Without Christ as our Saviour, we would be most upset.  The soul without Christ is lost and bound for Hell (John 3:17-18).  We would be broken hearted and ashamed at His appearance with flesh and carnality reining supreme in our lives (1 John 2:28).
The birth of Christ was of no great fan fare.  The announcement was made to humble shepherds.  A few wise men came years later to present gifts of praise and adoration.  Emmanuel was rejected by His own people (John 1:11). Many, today still refuse Him. Are you one of them? How is it with you, dear friend?  Can you call out in truth and honesty, "O come, o come, Emmanuel"? 
May the Lord Jesus find us watching, waiting and longing for His coming!
Pastor Shane Davis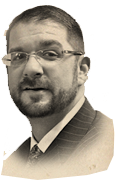 The thriving community of Hinton, Alberta is located in the foothills of the Canadian Rockies. Hinton Baptist Church is a group of believers dedicated to following the Lord Jesus Christ and living out our faith in Him on a daily basis. Please feel free to contact us if we can be of any assistance.

No events have been created.

---